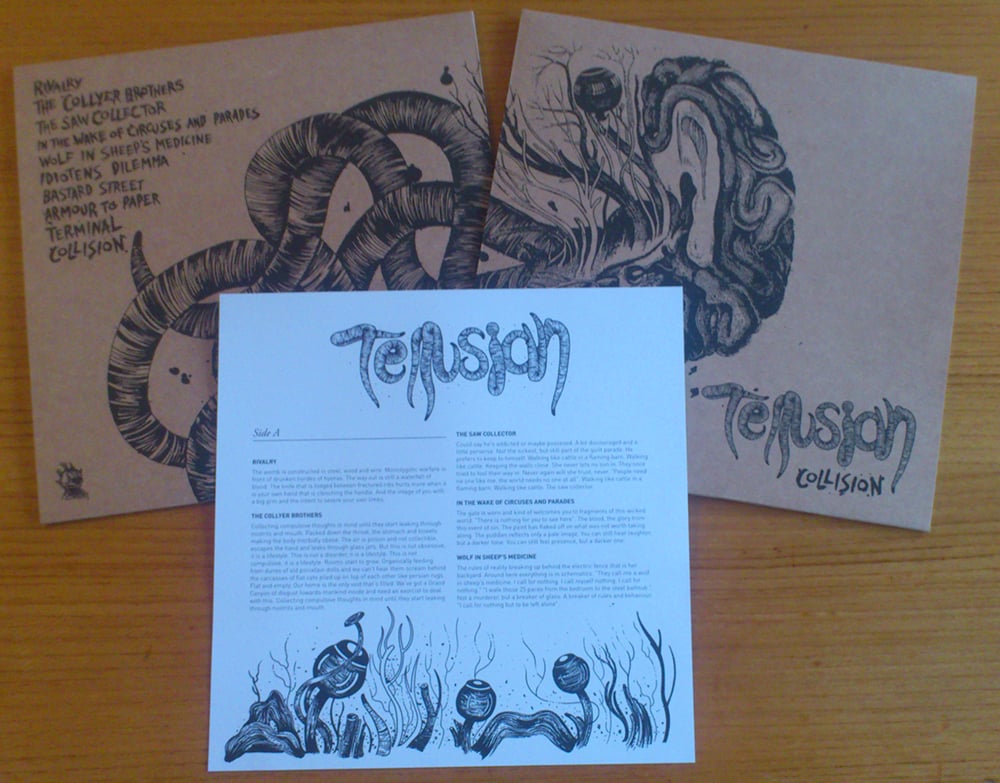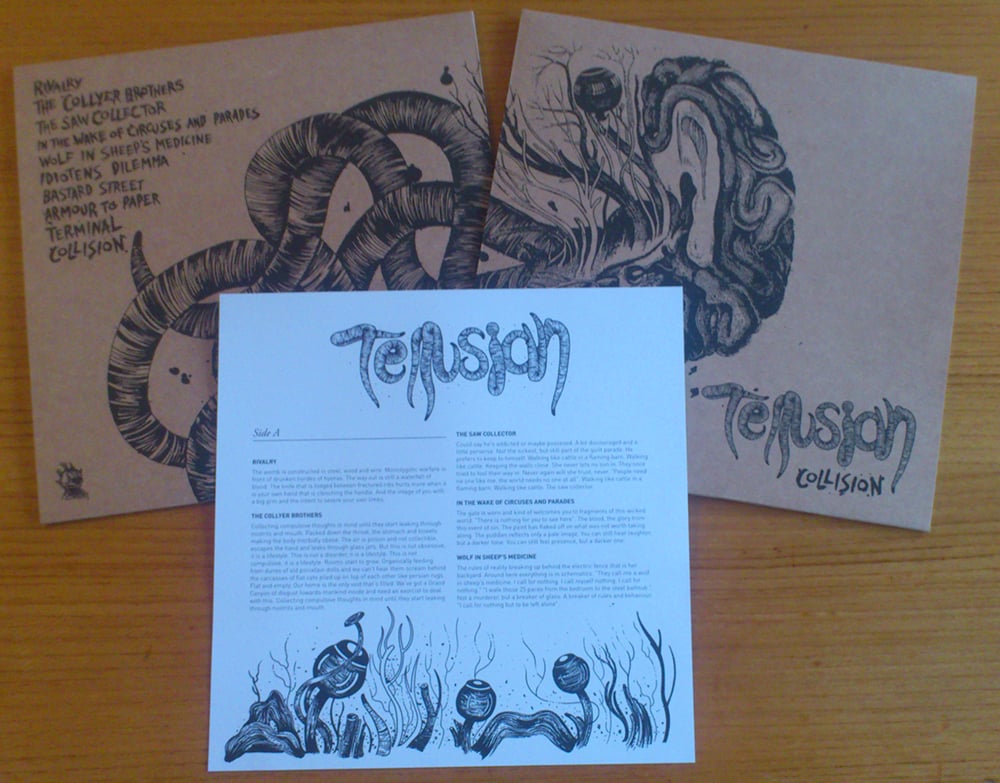 Tellusian - Collision LP (+CD)
by Tellusian
€9.00
Tellusian's debut album!
Listen to the whole thing and buy it digitally HERE!
First edition of 320 copies on black vinyl. Order with their Scania 7" and save a euro!

(Direct mailorder copies comes with the CD in a plain paper sleeve. Apologies to you other kids, it was a logistical thing!).
Excerpts from reviews:
"Collision is all about several styles usually not correlated with each other smashing together into a one fused, cohesive entity that, despite its short length will force you into a state of schizophrenic shock. It's not that the album drags you through some type of jumbled mish-mash of dissonance and noise, because it boasts extremely cohesive songwriting despite the progressive and ambitious nature of the music, it's more that Tellusian are able to fit everything, and the kitchen sink, into an album full of one to three minute tracks. Ten tracks; roughly twenty-six minutes. You do the math." - The Metal Observer
"Within two minutes, they accomplish more than most bands attempt in a whole album. It must be rewarding to know how much is rammed into these intense, complex compositions. This is thickened, concentrated grind, not a snare crack out of place, not a vocal expulsion mid-fired. Getting your head round this in one listen is simply not possible. It strides up to you, all prepared rage and knowing exactly what it wants to say, demanding, nay, screaming repeated listens." - ninehertz